Dettagli prodotto

Editor: Levent Özçakar
Edizione italiana a cura di: Franco Franchignoni


ISBN: 978887051580-0
Un vero Atlante con illustrazioni eloquenti ed efficaci, chiaro, moderno ed esaustivo: affronta e discute la diagnostica delle più comuni patologie dell'apparato muscoloscheletrico.
Composto da più di 500 immagini e 20 filmati – disponibili nella piattaforma web Learning on cloud collegata al volume – relativi a numerose patologie, con testo a corredo che contiene anamnesi, esame clinico e descrizione dei reperti ultrasonografici. Accanto a questi, sono state inserite le "Note dell'esperto", commenti e spiegazioni pratiche.
Le sezioni del volume sono organizzate secondo le regioni anatomiche, come in un atlante di anatomia, partendo da testa e collo per scendere fino a caviglia e piede. Le sottosezioni, poi, sono suddivise secondo le strutture anatomiche osservate.

L'ecografia ha guadagnato un ruolo importante nelle applicazioni cliniche per la diagnosi e gestione di vari disturbi muscoloscheletrici grazie ai suoi numerosi vantaggi: pratica, poco costosa, non invasiva, ripetibile, capace di fornire immagini dinamiche e comparative ad alta risoluzione e priva di esposizione alle radiazioni. Come tale, è diventata uno strumento sempre più prezioso nella pratica quotidiana di molti medici: lo scopo primario di questo libro è fornire numerosi esempi relativi alle più comuni patologie muscoloscheletriche osservabili nella pratica clinica.
Tuttavia, l'ultrasonografia muscoloscheletrica è una metodica diagnostica dipendente dall'utilizzatore, quindi, è indispensabile che l'addestramento avvenga sotto la guida di un esperto e che ci si mantenga sempre aggiornati. Con questo volume i lettori potranno sentirsi come se avessero al loro fianco un esperto con il quale rivedere e discutere quella particolare immagine ultrasonografica.
L'opera è stata pubblicata con il patrocinio delle più importanti società scientifiche del settore - Physical and Rehabilitation Medicine Board of the European Union of Medical Specialists, European Society of Physical & Rehabilitation Medicine, International Society of Physical and Rehabilitation Medicine, Turkish League Against Rheumatism, Euro-Musculus e World Musculus.
---
CARATTERISTICHE
Formato: 19,5 x 26 cm
Brossura con alette
Pagine: 576
Riccamente illustrato a colori
---
CONTENUTI DIGITALI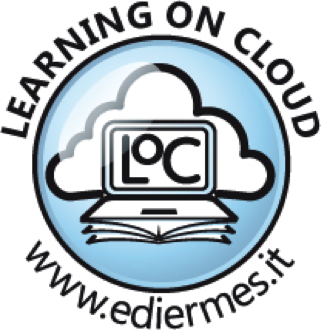 Un'area web dedicata – Learning On Cloud – completa il libro con 20 video commentati.




Curatori/Autori
Levent Özçakar

Professor at Hacettepe University Medical School, Department of Physical and Rehabilitation Medicine, Ankara, Turkey. His main areas of interest comprise musculoskeletal ultrasonography and scientific publishing. He has edited the two books "Musculoskeletal Ultrasound in Physical and Rehabilitation Medicine" and 'Sonographic Atlas for Common Musculoskeletal Pathologies'. He has authored over 500 publications in various international journals indexed in SCI/SCI-Exp. He is also Associate Editor, member of the Editorial board and/or reviewer for many international journals indexed by SCI/SCI-Exp. He is the Founder & President of TURK-MUSCULUS (Turkish Musculoskeletal Ultrasound Study Group), EURO-MUSCULUS (European Musculoskeletal Ultrasound Study Group), WORLD-MUSCULUS (World Musculoskeletal Ultrasound Study Group), TURK-MUS (Turkish Multidisciplinary Ultrasound Society), USPRM (Ultrasound Study Group of ISPRM), and ESPRM (European Society) Special Interest Committee on musculoskeletal ultrasound.
Condividi su: